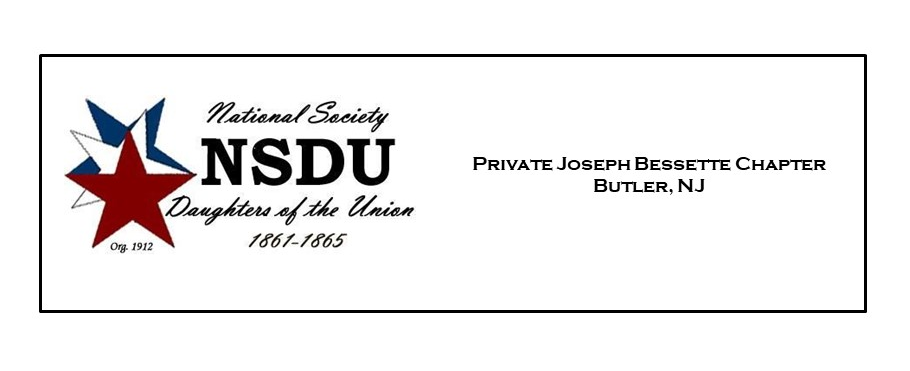 Home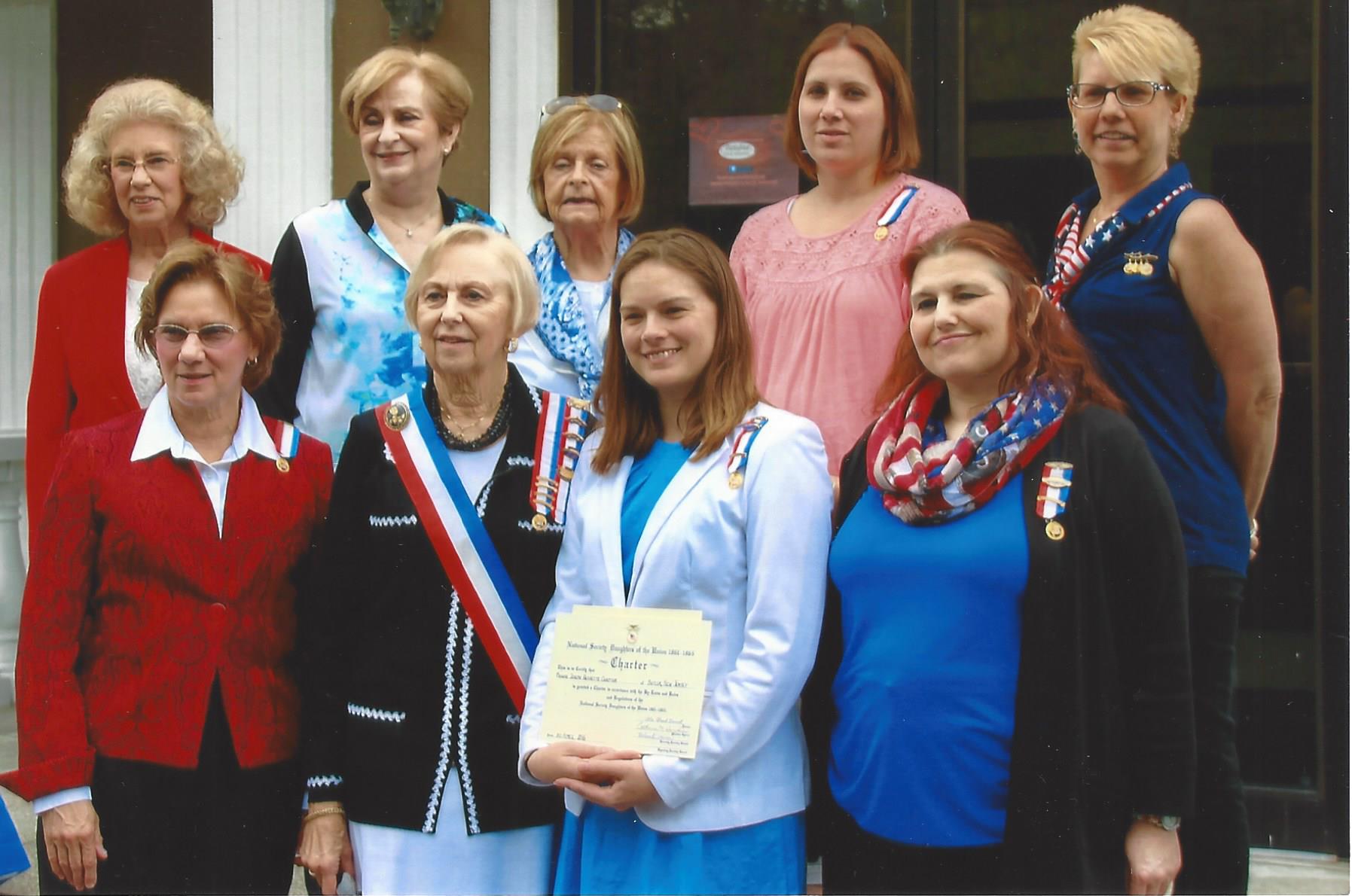 HISTORY
The National Society Daughters of the Union 1861-1865* was founded January 9, 1912 in New York City, New York by
Mrs. Frank Crowell. The Society is a hereditary society formed to honor the soldiers and patriots who were dedicated to preserving the Union during the Civil War. Under Jennifer Dowling Norato, Organizing Regent, the Private Joseph Bessette Chapter was approved to organize February 15, 2015 and was officially chartered on April 30, 2016 in Butler, New Jersey.
WHO IS PRIVATE JOSEPH BESSETTE
Joseph Bessette is the great-great-great-grandfather of the Chapter's Organizing Regent, Jennifer Dowling Norato.
Joseph Bessette was born September 7, 1843 in Vermont. He enlisted for the war in the 17th Regiment, Company B,
Vermont Infantry and re-enlisted in the 14th Infantry. He was a good soldier, didn't see any trouble, and was always present
for attendance. As a wagoner, he was occasionally on detached duty with the division supply trains and was not involved in
any battles. Since the men needed to manage the animals and their supplies, many considered the wagoner a difficult job.
As Joseph grew up on a farm in Charlotte, Vermont, he had prior experience.
After the war, he would raise eight children with his wife, Miranda Sturgeon. He spent most of his life as a house painter. His love of horses was passed down to at least one of his sons, Eli, who would breed horses on his dairy farm. Joseph died January 12, 1901 at the age of 57 and is buried in Grand View Cemetery, Charlotte, Chittenden County, Vermont.
* If you would like to learn more about this Society, please visit their website at https://NSDU.org.