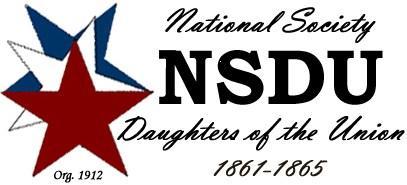 Who are we?
The Private Joseph Bessette Chapter is officially chartered in Butler, NJ by Organizing Regent, Jennifer Dowling Norato.
We are excited to be welcoming new members! Members are encrouraged to contact us for details on membership!
We plan to meet a few times per year in the Butler/Wayne/Sussex Co. area.
We have already been featured in several articles from local newspapers!
What do we do?
We support the objectives of the National Society:
1. To honor the memory of the men and women who contributed toward the
preservation of the Union during the Civil War, extending over the year
2. To foster a spirit of patriotism, loyalty, and love of country.
3. To uphold the honor of the Flag of the United States of America.
4. To give financial aid to Lincoln Memorial University in Harrogate, TN.
How do I join?
Membership is open to any woman eighteen years of age or over provided she is a direct lineal or collateral descendant of a man or woman who rendered military or civil service to the Union during the years 1861-1865.
Who are our Officers?
Recording Secretary - Jen W
Corresponding Secretary - Jen N
Organizing Regent - Jennifer Dowling Norato
Do you want to know more?